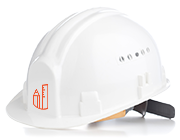 Atlanta Residential & Commercial General Contractors.
JYM Contracting Services, Inc. and Healthy Home Real Estate are a growing, full-service home improvement firms based in Atlanta. We are a multidisciplinary general contractors with a diversified group of customers. We are specialized in the remodeling of residential and commercial properties. A Atlanta home improvements company with many years of experience with an outstanding customer service and a great quality of work.
Our wide range of projects include general contracting, foundation repairs, waterproofing, additons and upgrades, fire and water restorations, Flooring and Repairs, decks and screen porches, hotels, churches, office buildings, retail centers and government buildings. We have an extensive work experience throughout the Southeast including hundreds of homeowners, and companies such as Global Payments, Dollar Express, Taylor Maid Renovations, and Monolith Hospitality. We have also worked in the renovation of well known hotels such as Hampton Inn, Double tree, Holiday Inn, Town Place Suites by Marriott, as well as many other residential and commercial projects!
We are committed to partner with our customers to become one of the best Atlanta remodeling contractors, and one of the best Atlanta general contractors..



Summer is around the corner and soon your power bill will begin to creep up….

If you're lucky, all your house may need before repainting is a good, healthy bath….
"This and only this website has been acquired by Healthy Home Enterprises, LLC." To service new customers only.